GPS (Android)
You can use the Web Portal to locate the child mobile device. The prerequisite for this is that the app has been granted the appropriate authorization on the child device. You can set the authorization directly during installation or later via Settings -> Apps -> Child Control-> Location. For a location the device also needs an internet connection and the GPS services must be activated in the settings.
Inaccurate location?
If the location is permanently off by a few hundred meters to a few kilometers, the following procedure has helped other customers: Take the child's device and open there Settings -> Apps -> Child Control -> Permissions -> Location. Deactivate location permission for Child Control and then re-enable it again. Check if the location is more accurate then.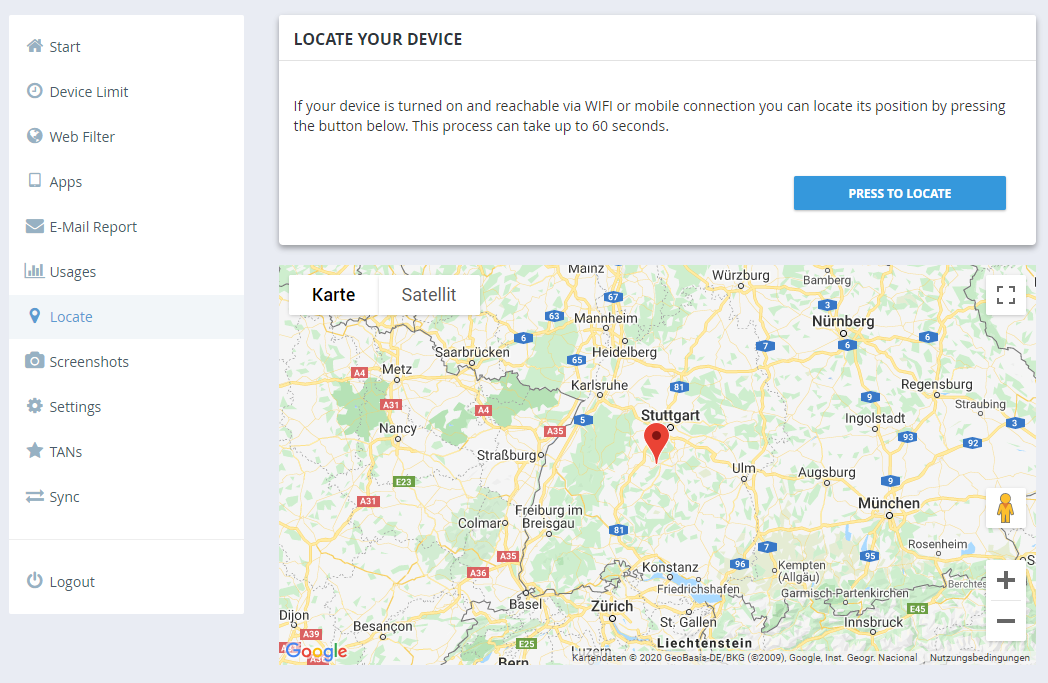 Missing GPS location rights?
If you did not enable GPS feature when installing the Child Control app, you can change this at any time afterwards. This procedure may also be necessary if Android has made a system update (e.g. to a new Android version). Proceed as follows: Switch to the Settings app directly on the child device. Look for the menu item "Apps" here. The names of the menus may differ on your device. Find the Child Control app in the Apps area. Then search within the Child Control entry for the permissions settings. Click on the Location Permission. Then select the option "Always allow" from Android 10 on: